UV visible spectrophotometer Multi-parameter water quality tester LH-3BA
Product Detail
Product Tags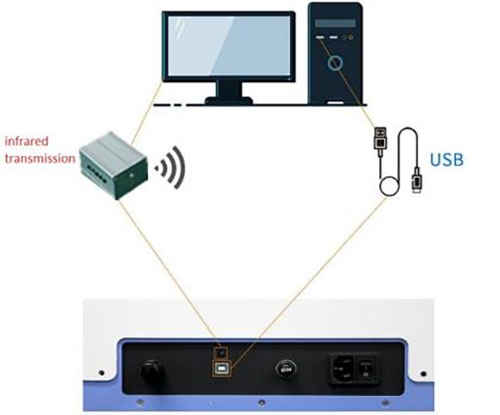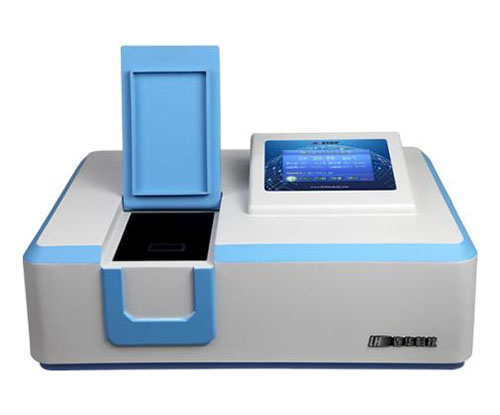 LH-3BA ultraviolet-visible intelligent multi-parameter water quality instrument is an intelligent full-band analysis instrument developed by our company. This machine can be used as a professional total nitrogen analyzer, a professional multi-parameter water quality instrument, and a UV-visible spectrometer. Photometer. Powerful functions, simple operation, accurate measurement, and convenient service are the biggest features of this instrument. It has high measurement accuracy, reliable measurement results, wide measurement range, and full English interface display. It can be widely used in industry, municipal administration, environmental protection, Laboratory water quality testing in the fields of education, scientific research, disease control, etc.
1. The instrument has built-in 48 kinds of pre-programmed curves, 26 of which can be directly read the concentration, including parameters such as COD, heavy metals and nutrients.
2. It can be used as a professional total nitrogen analyzer, with automatic switching of ultraviolet dual wavelengths, better wavelength repeatability, more precise measurement results, and direct reading of the concentration.
3. The intuitive menu navigation system and 5.6-inch color touch screen make the operation easy and visible.
4. With data storage function, it can store 4,500 sets of data and can be viewed freely.
6. Equipped with complete professional consumables and reagents, the work steps are greatly reduced, and the measurement is simpler and more accurate.
7. 218 curves are stored in memory, including 160 standard curves and 58 regression curves, which can be revised and saved by themselves.
8. The instrument has a self-provided calibration function, which can calculate and store curves based on standard samples, without the need to manually make curves.
9. Comes with a printer, which can print current data and stored historical data.
10. Equipped with a USB interface, which can transfer stored historical data to a computer.
Instrument model

LH-3BA

Wavelength range

190-800nm

Wavelength repeatability

<0.6nm

Transmittance error

±1.5%

Stray light

<0.1%

Data storage

4,500

Operation interface

Full English display

Data communication port

USB interface

Built-in program

COD

Ammonia nitrogen

Total phosphorus

Total nitrogen

Range

2-10000mg/L




(subsection)

0.05

-

80mg/L (subsection)
0.002

-

7.5mg/L (subsection)

0-80mg/L




(subsection)

Measurement accuracy

COD>50mg/L,≤± 5%

≤±5%

≤±5%

≤±5%

limits of detection

0.1mg/L

0.01mg/L

0.001mg/L

0.1NTU

Determination time

20min

10~15min

35~50min

1min

Repeatability

≤±5%

≤±5%

≤±5%

≤±5%

Optical stability

≤±0.001A/10min

Colorimetric method

Colorimetric tube、Cuvette

Curve data

218

Communication interface

USB

Other programs

Turbidity,Chroma,Hazen Permanganate Index,iron,Hexavalent chromium,Total chromium,Zinc,copper,nickel,Nitrite Nitrogen,Residual chlorine,etc
● Get results in a short time
● Built-in thermal printer
● Touch screen
● Less reagent consumption, reducing pollution
● Simple operation, no professional use
● Concentration is displayed directly without calculation
● It is a uv vis spectrophotometer,and also a intelligent water analyzer with built-in program
Sewage treatment plants, monitoring bureaus, environmental treatment companies, chemical plants, pharmaceutical plants, textile plants, university laboratories, food and beverage plants, etc.
---
---
Write your message here and send it to us
Products categories